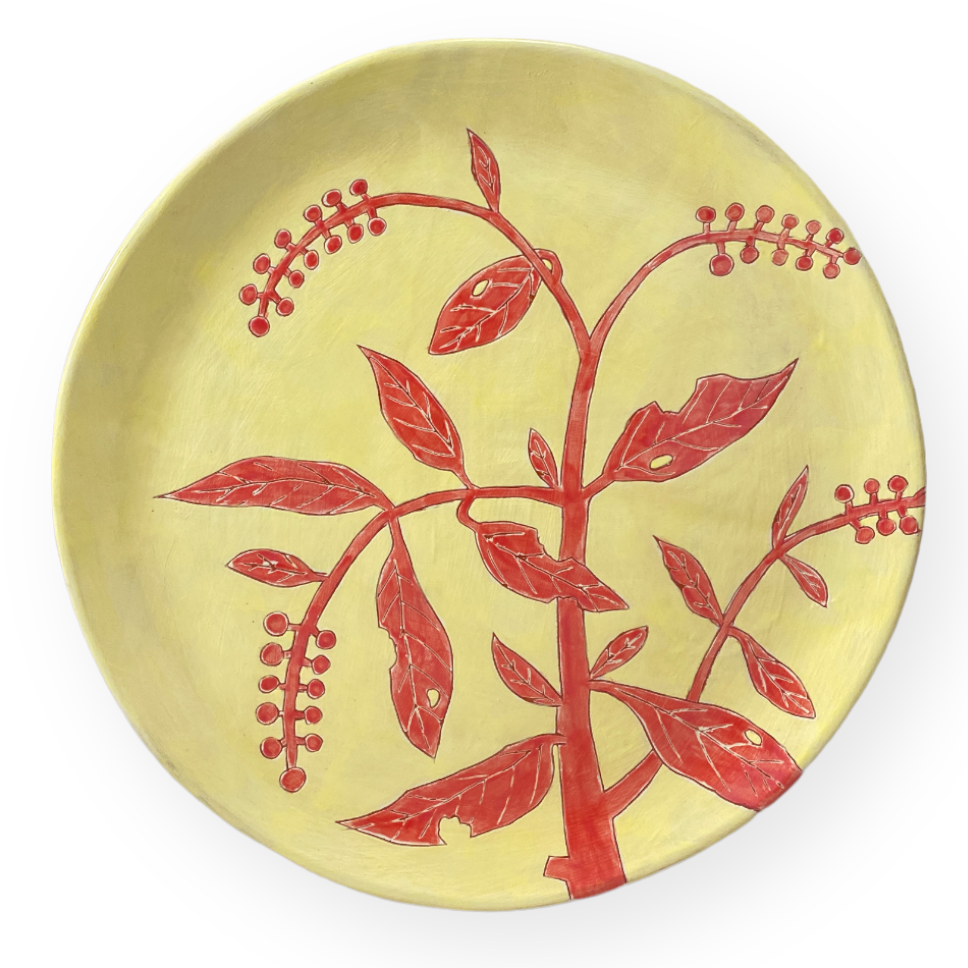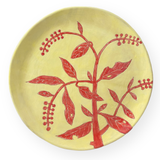 Description
This is a one-of-a-kind ceramic piece, handmade, etched, and glazed by Rebecca Wood from real-life pokeberry specimens gathered in Athens, Georgia.
Size
13" diameter

Composition
Earthenware clay, food-safe glazes. Handmade at R.Wood Studio in Athens, Georgia.

Care
- oven safe
- dishwasher safe
- microwaving not recommended
- click here for detailed care instructions
Shipping & Local Pickups
This item is in-stock and ready to ship immediately to the 48 contiguous states. If you live near Athens, Georgia, you can also choose local pickup at our studio and we will contact you when your order is wrapped and ready.