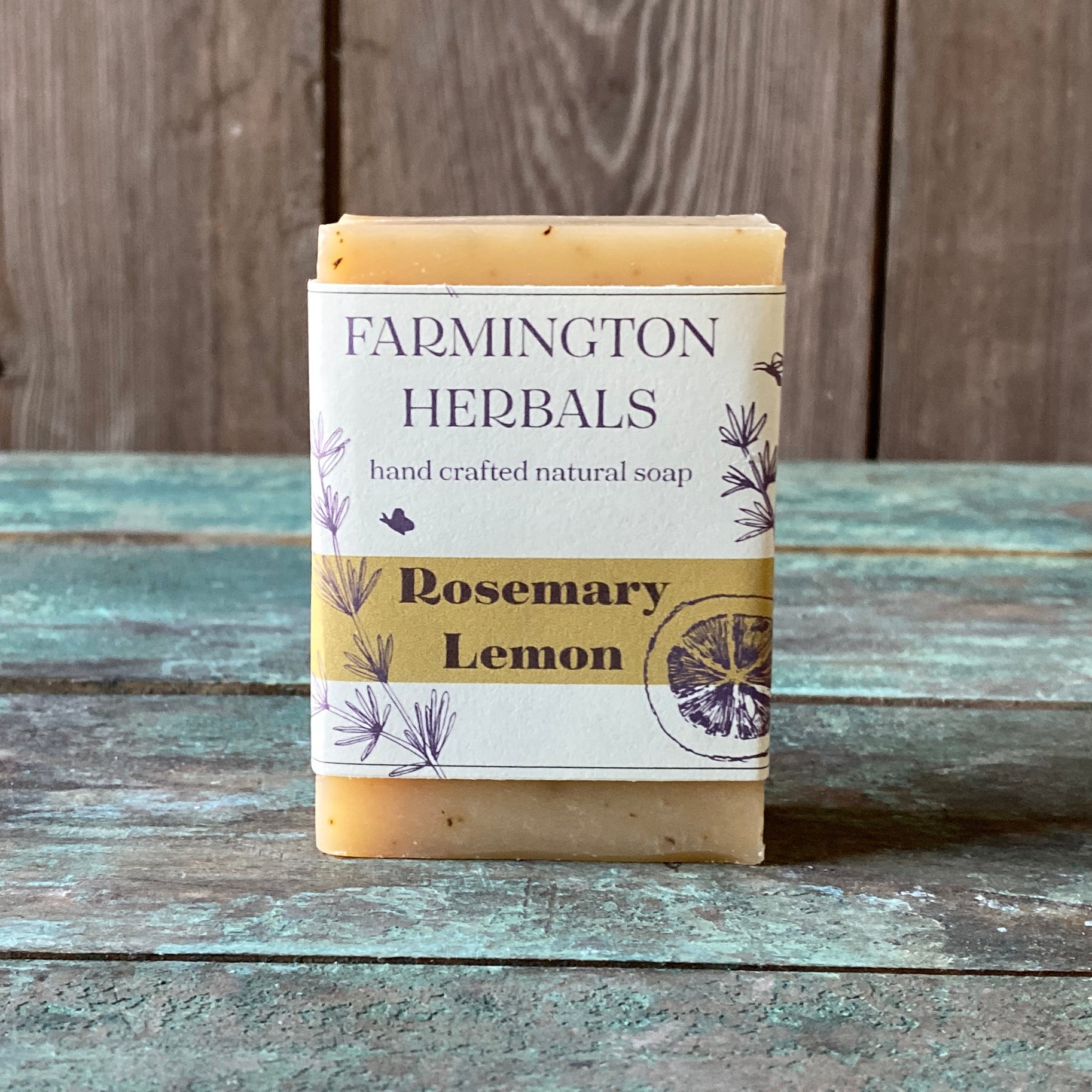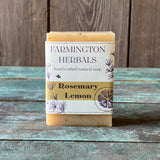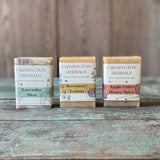 Description
NEW! | An herbaceous blend of Rosemary, Lemongrass, and Clove essential oils. Ground Rosemary and Lemon Balm herbs gently exfoliate the skin. This bar is stimulating and uplifting! Handmade by Farmington Herbals in nearby Farmington, GA. 
Size
4 oz bar
Ingredients
Saponified organic sustainable palm oil, food grade olive and coconut oils, ground Rosemary and Lemon Balm leaves. Essential oils of Rosemary, White Thyme, Lemongrass, and Clove.

Shipping & Local Pickups
This item is in-stock and ready to ship immediately to the 48 contiguous states. If you live near Athens, Georgia, you can also choose local pickup at our studio and we will contact you to schedule a pickup date and time.